100+ resources to get images for designers
Millions of ready-made illustrations, vector graphics, mockups, animations, stock photos, icons, and characters – all ready to use! Find the inspiration that you're looking for and download them right away.
⚡ Sold over 190 copies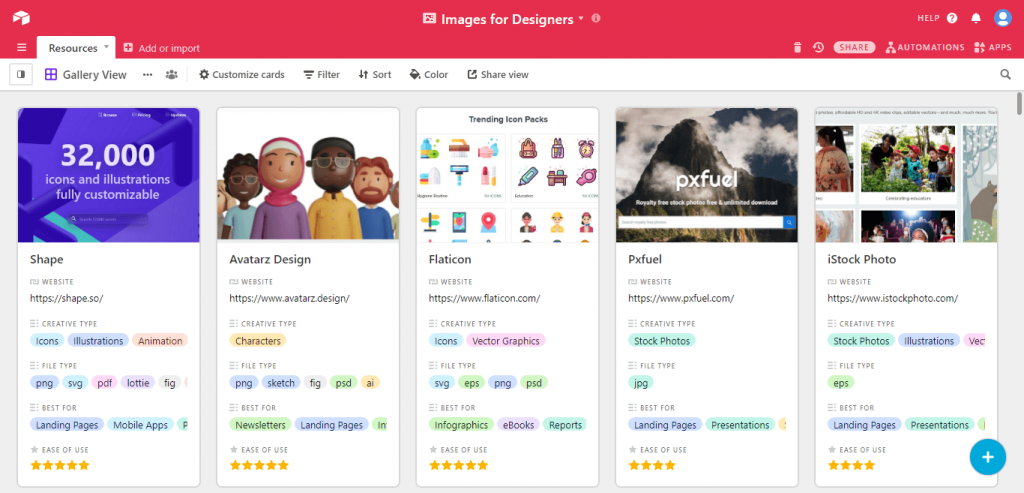 What's included in the images for designers list?
The promise
Upgrade your design ecosystem with numerous ready to use images
Discover unique & exclusive design assets that you won't find anywhere else
Start inspired with 1000s of images and quality content to choose from
Get a headstart on bringing your best design ideas and work to life
Stop hunting down missing images you need in a dirty corner of the internet
High-quality digital resources that make your design workflow faster and easier
Organize, create and save time on your designs
Save 60+ hours of research (and, confusion)
Never run out of design ideas again
13 data points
Website name
Website URL
Subscription
Creative type
File type
Best for
Software support
Attribution
Ease of use
Editable format
Editable on website
Usage guide
Screenshot
⚡ "Images for Designers" comes in 2 formats: Airtable Base and Notion Database.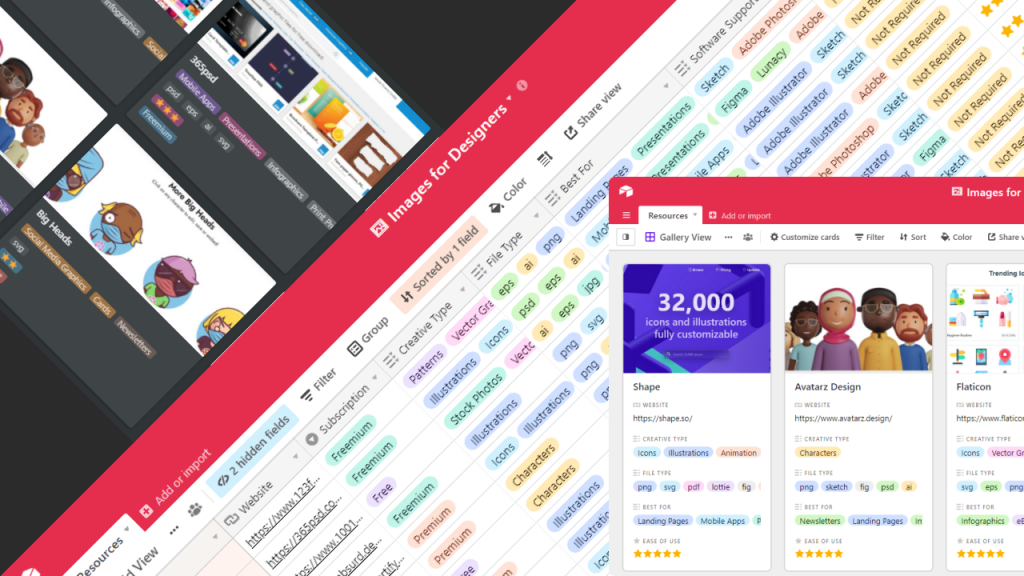 Premium
$3 $10
⚡ 190+ copies sold
🔒 Payment is securely processed by Gumroad
⚡ Launch Offer:
$0 for the first 100 orders.
$1 for the next 50 orders.
$2 for the next 20 orders.
$4 for the next 20 orders.
$5 for the next 20 orders.
Next 5 days offer- 3$